BUILDING YOUR WEALTH & PROTECTING THE DOWNSIDE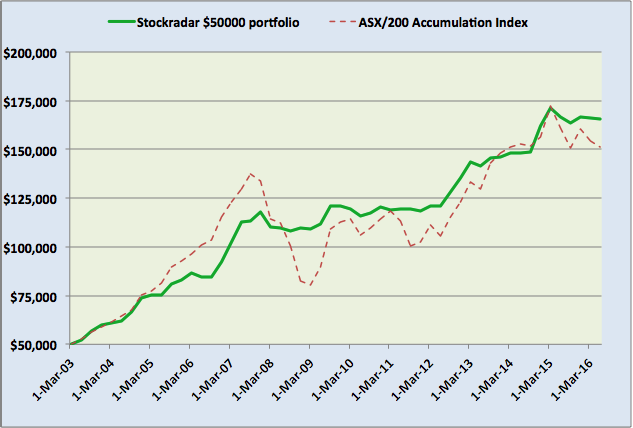 Based on published signals including cash returns.
'70% of my members run their own SMSF'

" Just wanted to say thanks for another year of great advice and to wish you a Merry Christmas and all the best for 2016. I am retiring from work at the end of January. My SMSF has hit my projected target, thanks a lot to the very sound advice and education you have provided. I now feel very confident about the future and look forward to many years of further investment. Thanks again."
Norman Johnson. December 2016. (Subscriber since 2009).
There are three key elements to the Stockradar approach. 
1. Having a systematic process you adhere to at all times
2. Knowing how to protect your capital at all times through a strict risk and money management method, and
3. Knowing when to enter the market.
Stockradar Seminars
What are the key elements of my systematic process and how you can implement them.
When: Wednesday 21st September 2016. 11.00 – 11.50am Where: Assoc. of Independent Retirees, 69 Townson Ave. Palm Beach, QLD
Register your place by email to richard@stockradar.com.au
TESTIMONIAL
" I've been meaning to send you a note to compliment your efforts on educating your subscribers. Keep us the good work – your sharing and your passion for it are wonderful. Compliments also on the recent web changes.."

Dianne B. December 2015.